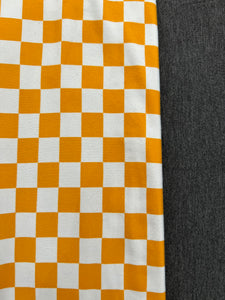 NEW XL Yellow/White Checkered & Charcoal Grey
Regular price $56.00 Sale
The checkered blankets were our seasons bestsellers!
A must have throw that will easily become your favorite go-to for coziness and comfort.
An absolute favorite gift to give and receive. Our throw blankets are a simple choice for the perfect unique gift for the person that has everything. They will be talking about it for years! 
These are BIG. 6.5 feet x 5 feet.
Perfect for traveling (they roll up beautifully for your carry on) or for just getting comfy on the couch.
They feel like and wash like your favorite t-shirt! 
Cold Wash-tumble dry low. No fabric softener.